Home

/

Chelsey JEAN Konjac Sponges 2PK
Chelsey JEAN Konjac Sponges 2PK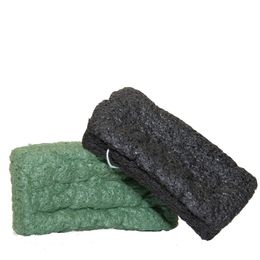 Description
LymFATics Face Konjac Sponges 2 pack

This high fibre sponge is ideal for all ages and skin types. Use daily as part of your body care routine. Start dry for LymFATic stimulation. May help with unclogging pores, faster cell turnover, collagen production and nutrient delivery. Use wet to wash your face and body without having to use any other cleansers. Enjoy brighter, less puffier and healthier skin.

Following in the footsteps of our highly successful LymFATic Body Gloves, our Konjac Sponge is the best way to cleanse and stimulate your face.

Benefits include:

100% Natural Fibre Sponge
No Chemicals or Preservatives
No Colours or Additives
Suitable for all Skin Types
Perfect for Infants and Newborns
Stimulates Blood Flow
Encourages New Skin Cell Growth
Cleanses and Soothes
Environmentally Sustainable
Biodegradable
Use dry to drain the lymphatic system of your face. Then wet to cleanse before following with our LymFATics Face Cream.